Expert Fascia Installation Services in Durham Region
Are you looking to replace your fascia board or looking to get a new one installed on your newly built house? Turnbull Roofing & Renovations Ltd offers professional, specialized fascia installation services in Durham Region and surrounding areas. Fascia and Soffit have a vital role to play in enhancing the appearance of your home as well making it safer, so be sure to consider a fascia installation in your home when the time is right.
At Turnbull Roofing & Renovations Ltd, our highly skilled, well-trained, and certified roofers will take care of your home's fascia to ensure that you don't face any unwanted drainage issues. By doing this, we will maintain the appearance of your fascia, soffits, and eavestroughs as well as protect your home from faulty drains and potential leaks.
Have questions abour fascia installation? Get in Touch with us!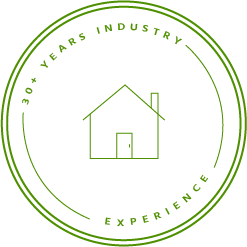 A Higher Standard of Workmanship
Typically consisting of a wooden board, the horizontal "fascia board" which caps the end of rafters outside a building may be used to hold the rain gutter. Where wooden fascia is used, it is important to protect this board from the elements with aluminum cladding, also known as fascia or fascia metal. Our roofers will carry out fascia installation of the highest quality in the Durham Region. By working with us, you can always have peace of mind knowing that the work is done by professionals with an excellence guarantee. Call us to Know More Fascia Installation!
Professional Fascia Installation By Experts
Should a structural or performance issue be identified, homeowners would be well-advised to act promptly by contacting an experienced and trusted roofing company, like Turnbull Roofing & Renovations Ltd, to prevent any further damage to the fascia, attic, and/or the roof system itself.
Turnbull Roofing & Renovations Ltd, has been providing the highest standard of roofing services, including fascia installation, repair, and replacement, for homeowners in Durham Region for over 30 years, and their work is always performed with a steadfast combination of:

> High quality materials
> Superb workmanship
> Strong attention to detail