Reliable Soffit Installation Services In Durham Region
Are you looking to change or upgrade your soffits? Let us help you with reliable Soffit Installation services in the Durham region that will enhance the appearance as well as the safety of your home.
There comes a time in every homeowner's life when they can no longer postpone the replacement of old soffits. Entrusting this job to a professional and well-established roofing company like Turnbull Roofing & Renovations Ltd will help get the job done efficiently.
Make your soffit installation easy by working with us at Turnbull Roofing & Renovations Ltd. Our 30+ years of expertise in all things roofing will provide you with the best soffit installation service in the Durham Region.
Have questions? Get in Touch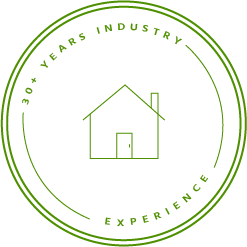 A Higher Standard
More commonly, soffit most often refers to the material forming a ceiling from the top of an exterior house wall to the outer edge of the roof. Soffit exposure profile (from wall to fascia) on a building's exterior can vary from a few inches to 3 feet or more, depending on construction. It can be non-ventilated or ventilated, to prevent condensation.
When structural or performance issues are suspected, homeowners should act quickly by contacting a reputable roofing contractor, such as Turnbull Roofing & Renovations Ltd, to avoid any further damage to the soffit, the attic, and/or the roofing system as a whole. Turnbull Roofing & Renovations Ltd, has been providing quality roofing services, including soffit installation, replacement, and repair, for homeowners in Durham Region for over 30 years, and all such work is completed with an unwavering combination of:

> High quality materials
> Superb workmanship
> Keen attention to detail